books 🦑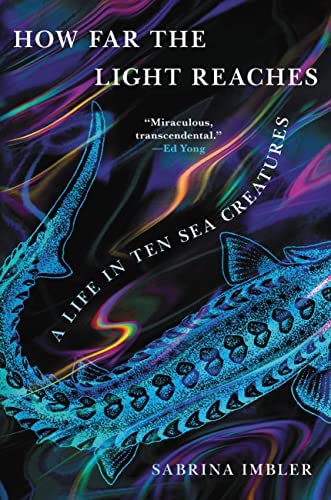 Sabrina's first book, an essay collection about sea creatures called HOW FAR THE LIGHT REACHES, is coming out December 6, 2022 with Little, Brown. You can preorder it at your local bookstore, or order a signed copy from The Strand here.
"A miraculous, transcendental book. Sabrina Imbler is a generational talent, and this book is a gift to us all." – ED YONG, NYT Bestselling author of I CONTAIN MULTITUDES.
"Compulsively readable, beautifully lyric, and wildly tender, How Far the Light Reaches asks the reader to sink down, slip beneath, swim forward with outstretched hands, trusting that Sabrina Imbler is there to guide us through the dark." —KRISTEN ARNETT, NYT bestselling author of WITH TEETH.
"Sabrina Imbler can break your heart while opening it to new wonders—their writing is as precise as it is lyrical, and will not leave you unchanged." —NICOLE CHUNG, author of ALL YOU CAN EVER KNOW.
For book events, see Sabrina's schedule here.
You can buy Sabrina's gay volcano chapbook, Dyke (geology) from Black Lawrence Press.